The journey to Inveraray provides some of the finest views that Scotland has to offer. Sit back and relax as we wind our way through Scotland's First National Park where we will stop to view Loch Lomond and Loch Long, travelling over the 'Rest and Be Thankful' mountain pass to Loch Fyne and Inveraray. Enjoy a tour of Inveraray Castle, home to the Duke & Duchess of Argyll, and just one of the ancestral home's of Clan Campbell. You may also wish to relax and have lunch in Inveraray's oldest inn and try one of the locally brewed beers or a wee dram of whisky before we begin our return journey via the rugged Argyll Forest Park and the Cowal Peninsula.
Included:
*Hotel pick-up and drop-off.
*Private tour.
*Driver/guide.
*Bottled water.
*Live commentary on board.
*Transport by Luxury Land Rover Discovery or air-conditioned 8 seat VW People Carrier.
Exclusions:
*Entrance fees.
*Food and drinks.
*Gratuities (optional).
*Infant seat and booster chair (available on request).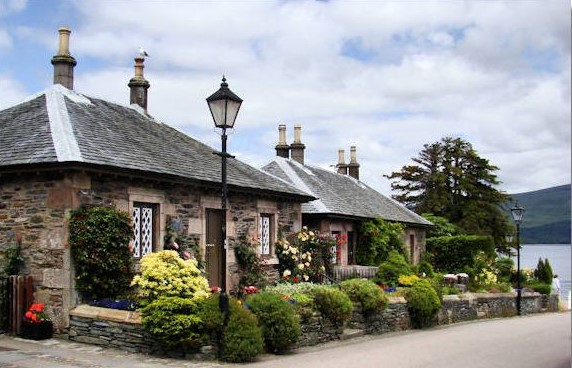 Luss
We head deep into Scotland's first National Park via the 'bonnie banks' of Loch Lomond. This is Britain's largest freshwater loch and is also, in the opinion of many, it's most beautiful. We will have time to explore the picturesque village of Luss situated on the western shores of Loch Lomond. Luss was originally known as Clachan Dubh, 'the dark village', because of its mountain setting; the shade from the surrounding mountains mean that there are less hours of daylight which is particularly noticeable during winter time. The village can be distinguished by the cottages that were originally built to house workers in the cotton mill and slate quarries of the 18th and 19th centuries.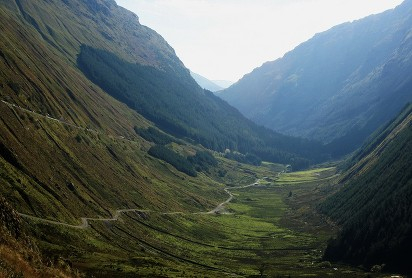 Rest and be Thankful Viewpoint, Cairndow
The Rest and be Thankful mountain pass is a very scenic road and it brings you through some of the most beautiful countryside Scotland has to offer. The highest point on the road is 803ft above sea level and divides Glen Kinglas from Glen Croe. From the viewpoint of this famous beauty spot you can see the old valley road, engineered by General Wade during the subjection of Scotland following the Jacobite rebellion.
A stone was erected to commemorate the completion of this military road in 1750.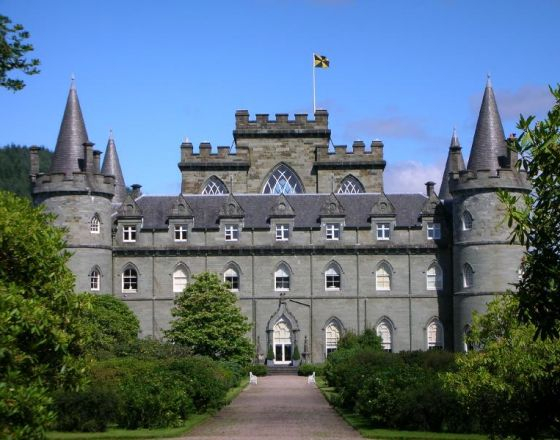 Inveraray Castle, Inveraray
Romantic Inveraray Castle & Gardens on the shores of Loch Fyne is without doubt one of Scotland's finest stately homes. The landscape around Loch Fyne is an area of spectacular natural beauty and the ruggedness of the highland scenery serves as a spectacular backdrop for the sheltered tidal Loch, beside which nestles the present Castle built between 1745 and 1790. The castle is the ancestral seat of the Dukes of Argyll, Chiefs of the Clan Campbell, whose family have resided in Inveraray since the early 15th century. Its fairytale façade house's an equally enchanting interior.
Explore the famous Armoury Hall containing some 1300 pieces including Brown Bess muskets, Lochaber axes and 18th century Scottish broadswords. They can also view preserved swords from the Battle of Culloden. The fine State Dining Room and Tapestry Drawing Room contain magnificent French tapestries which were woven especially for the Castle, fabulous examples of Scottish, English and French furniture and countless other precious artworks.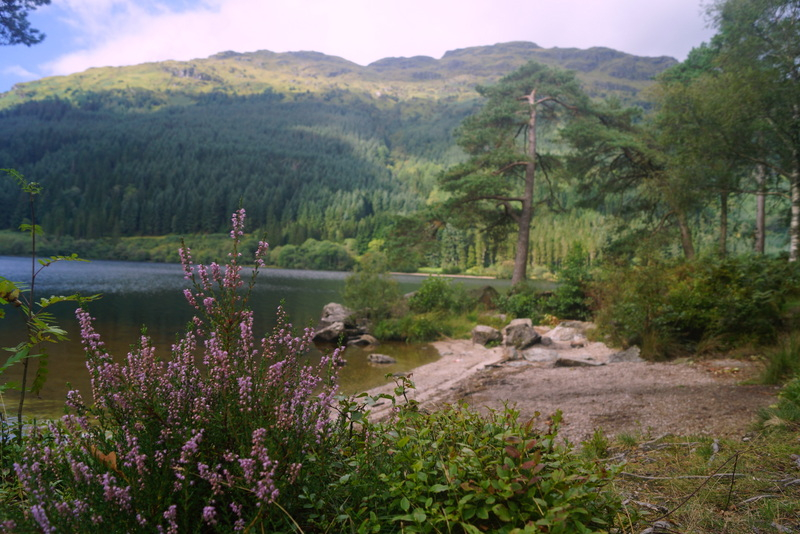 Loch Eck
The Argyll Forest Park was established in 1935 and is Scotland's oldest Forest Park with many claiming it to be the most beautiful. This is a place of craggy peaks and hidden glens, peaceful sea lochs and rushing rivers. It owes its rugged scenery to being at one end of the Highland Boundary Fault, the great crack in the Earth's surface that marks the line between Lowland and Highland Scotland. One of the most beautiful locations of the Park is freshwater loch of Loch Eck. We will stop at Jubille Point to take in the atmosphere and enjoy gorgeous views across the loch.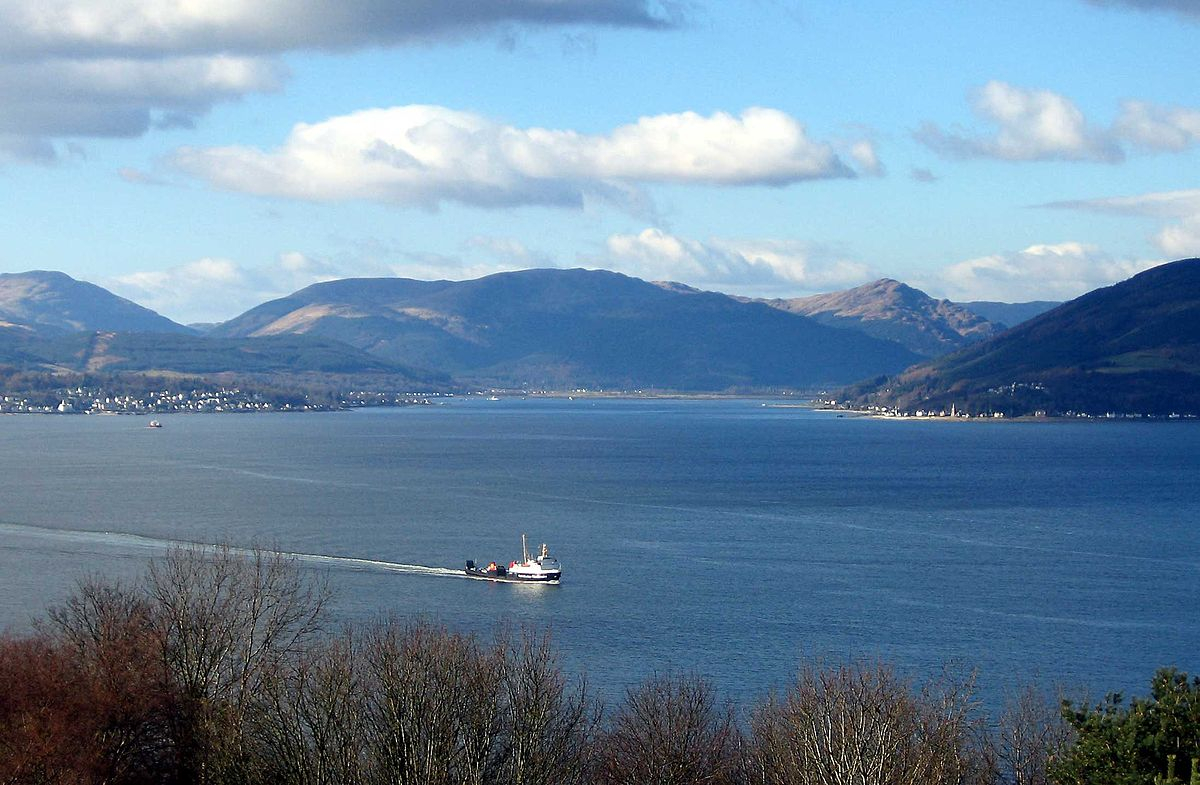 Ocean Terminal, Greenock
The onward journey takes us past the Holy Loch and across the Clyde by ferry.
Tour Information
---
Pick up/Drop Off: We will collect you from your hotel at 10am and take you back at 6pm
Duration: 8 hours
Included: Luxury 8 seater transport and driver-guide
Not included: Entry fees, lunch, beverages, gratuities
Note: Our day tours are suitable for guests looking to tour for one day only, with return journey to the point of collection. If you are looking for a longer trip with an itinerary to suit you, have a look at our tours page for some ideas and get in touch with us.