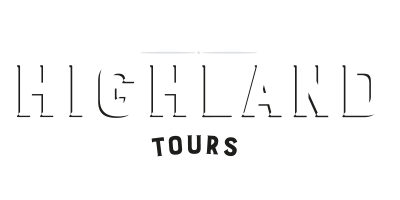 ---
T

our Scotland with Luxury Highland Tours
Professional private tours of Scotland allowing you to relax and discover the best the country has to offer, all in luxurious comfort.
During our 20 years of experience providing Scottish Tours, we have researched and refined our tour itineraries to provide an excellent range of choice for our guests. You will find a selection of our tour itineraries below that can be booked as they are, or you may commission your own customized trip. We also provide a range of exciting activities to incorporate into your Scottish vacation, delivering a unique Scottish experience, exclusive to you.
Europe's last great wilderness. A beautiful landscape filled with mountains, hills, lochs and rivers. This magnificent journey meanders through the most scenic spots on Scotland's rugged west coast and visits the Outer Hebrides situated on Europe's Atlantic edge - a diverse chain of inter-connected islands with their own unique way of life. Experience the peace and tranquillity of the Isle of Harris and learn about the famous Harris Tweed, explore the rich Gaelic history of the Isle of Lewis inhabited by man for around 5000 years, and return through the stunning scenery of the Cairngorms National Park via Loch Ness.
Edinburgh,

Perth

shire

&

R

oyal Deeside
Take in the essential sights of our capital before venturing north to discover a place of majestic glens, ancient forests, spectacular mountains and captivating history. In the heart of Scotland lies Highland Perthshire and the magnificent valley of the River Dee with the Cairngorms National Park in the west and pleasant rolling farmland to the east. Relax as we journey through some of Scotland's finest scenery whilst enjoying the numerous fine towns and villages in their beautiful settings and the historic places that make this picturesque part of Scotland, a truly majestic place.
Take a journey of discovery to the splendid scenery of the Isle of Skye - "The Misty Isle", a place where history includes a time of Norse rule and a long period of Clan domination. Lying off Scotland's northwest coast, Skye is known for its rugged landscapes, picturesque fishing villages and medieval castles. The island is captivating; the island's peninsulas radiate from a mountainous centre dominated by the Cuillins, the rocky slopes of which provide some of the most dramatic mountain scenery in the country, and the tiny white crofts that dot the island are fascinating.
H

ighlands, Isle of Skye

&

E

dinburgh Tattoo
Take time to explore the beautiful and inspiring Highland region and the Island of Skye on Scotland's rugged west coast. Travel through our National Parks and iconic Glencoe, visit magnificent castles and gardens, and travel west by Jacobite Steam Train for one of the great railway journeys of the world. This is a journey of ancient landscapes combined with a fascinating history; experience the grandeur and history of its castles, attractive towns and villages, and visit the wild and beautiful Isle of Skye, beginning with Scotland's biggest and best-selling spectacle – The Royal Edinburgh Military Tattoo.

Customised tour itineraries
Our service is unique in that we are happy to customise our tours to accommodate your specific requirements. Please browse our tours and consider which one comes closest to your ideal and then we will do our best to make it special for you. Whatever you have in mind, we will work with you to accommodate your every need.
Experience more with Luxury Highland Tours
If you're looking to relax and unwind yet extract the most from your Scottish vacation then look no further. With over 20 years of experience in providing the ultimate Scottish experience, our dedicated team have the knowledge and expertise to deliver your ideal trip. Whether you combine a range of pursuits, activities or shows to any of our tour itineraries, or have specific accommodation requirements, Luxury Highland Tours will be happy to provide you with the trip of a lifetime.