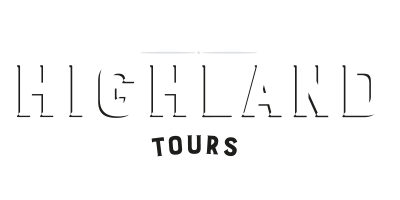 ---
Deer Stalking & Field Sports
From a single day Deer Stalking or Fly Fishing during your tour of Scotland to an extended trip into the Highlands to a favourite stream, loch or shooting lodge, Luxury Highland Tours can meet your varied and diverse transport needs.
The Scottish Highlands - home to the largest mammal in Britain, the Red deer.
Deer stalking in Scotland has to be one of the most majestic and challenging sporting experiences available and we are privileged to have access to some of the finest stalking available on sporting estates throughout Scotland. A day on the hill is a truly memorable experience whether with rifle or camera.
Now a popular sporting pursuit, Scottish deer stalking is very much a highland tradition whilst also contributing to deer management, a vital part of maintaining a healthy herd. The skill and knowledge of the stalker in his selection process is paramount to keeping a healthy head of deer on the sporting estates throughout Scotland.
Many of our estate partners offer great stalking with extraction by traditional garron; a small, hardy breed of pony valued for their hardiness and ability to work on slopes. Others use modern Quads or Argos to collect carcasses from the hill. With so much to learn from a professional stalker, you'll be guaranteed to have a magical experience amidst spectacular surroundings.
Red Deer
Stag stalking runs from 1st July to 20th October (most estates will start stalking in August).
Hind stalking runs from 21st October to 15th February.
In addition to stalking, we can offer fly fishing on the salmon rivers, trout on the lochs and driven pheasant with the occasional grouse. With luck on your side there is the opportunity to complete a Macnab on many of the estates.
Brown Trout
The Brown Trout fishing season in Scotland is generally from the 15th of March to 30th September. However, in Aberdeenshire and the Highlands, the season generally starts on the 1st of April giving the trout a couple more weeks to get in condition after the colder winter up north.
Salmon
The Salmon and Sea Trout fishing seasons are the same in Scotland. River Dee: 1st February to 30th September, River Tay: 15th January to 15th October, River Tweed: 1st February to 30th November, River Spey: 11th February to 30th September.
Pike
Pike fishing is normally by spinning or using dead baits, either from a boat or from the shore, fly-fishing for pike is proving more and more popular. There is no closed season for Pike in Scotland at this time.
We look forward to arranging your memorable highland sporting experience.
Contact us on UK: +44 (0)131 208 2208 or US: (347) 352 0288 to discuss your stalking & fishing requirements.